Vuoi leggere questo articolo aggiornato al 2020 e in italiano? Lo trovi qui.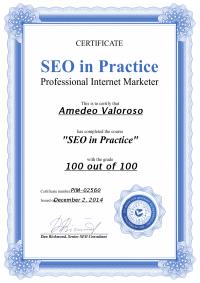 Have you got a website? Do you want to see it in the top position in search engine results?
Ultimate SEO techniques are important to let your web site achieve top position in search engine results. Why? Because websites are not generally optimized. You may have a beautiful website, but, if not optimized, nobody will visit it. Before learning these techniques, I put a professional web site maker in charge of making my websites. Well, all websites were beautiful, but performances were really low.

Why should I apply SEO techniques?
Because people love to use search engines. I know people that do not remember any website URL! They are simply typing it in the search engine. How to boost your web-site performances? Follow this Search Engine Optimization guide.
Phase 1: on-page Best SEO techniques
First: read the following SEO techniques and optimize website and pages!
1) Before writing the copy of a web page, look for appropriate keywords
Think about keywords your visitors can type in a Google, Yahoo or other search engines to find your own website page. Do not use the same keywords for all website pages, each page should have different keywords. If you have pages with similar content, use similar keywords.

Do not use a single word keyword, choose 2-3 words length keywords (multi words keywords are called keyphrase) and… put yourself in your customer's shoes!
Example 1: if you have an informational web page about dogs, and you want a keyword just to let people reach your web page, you can choose something like "train dog" or "dog training".
Example 2: if you want to convert visits in money, you should choose a more transactional keyphrase "dog training Milan", "dog school Milan" or "cheap dog school Milan". You should include the place where you have your school, because people love to have services nearby their home. You can also add some transactional elements, like "cheap", "buy", "best", … Of course you will obtain less traffic, but it will be more targeted.
2) Write good content for people, but optimize it for search engines

Many people are telling you to write content for people. Others are telling you to write for search engines. Who is right? Nobody of them!
You must write content for people, but you need to optimize it for search engines. When you write the copy of your web page, you should include your keyphrase in titles and in paragraphs. Repeat it naturally in the copy. Do not repeat it artificially a lot of times.
Keyword density is the percentage of a specific keyword or keyphrase contained within the total number of words in the web-page text. Even if the keyword density is not a direct ranking factor, a keyword density too low (i.e. 0%, you do not write your keyword within the text) or too high (i.e. > 10%) maybe wrong for your web-site.
You can use these tools to analyze your web-page and understand which are the most frequently used keywords or keyphrases:
http://tool.motoricerca.info/keyword-density.phtml
https://seositecheckup.com/tools
To improve your SEO techniques, you can also analyze your top in search engines competitors to understand keywords they choose and their keyword density.

3) Write original content, do not copy/paste
Duplicate content refers to blocks of content, inside or outside your web-page, that either completely or partially match other content. Do not copy content from other websites: Google will not include your webpage in the Search Engine Result Page!
Here are two useful tools to help your SEO techniques and see if your web-pages content is original:
http://www.siteliner.com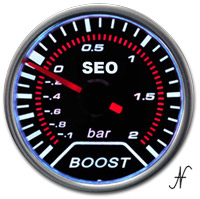 4) Add images
Include useful pictures in your web pages. People love pictures and search engines too. Rename pictures using descriptive names. Filenames like "picture01.jpg" should be avoided.
Example: if you rent offices near Milan Malpensa, you can rename one of your office's pictures in this way: "offices for rent milan malpensa.jpg".
Picture must have a good resolution, similar to the effective dimension in page. If you want to include a 300 pixels width image, do not upload a 1000 pixels image. Resize it and upload the optimized one. This will reduce page load time.
As written below in this Search Engine Optimization guide, use ALT tag. This will help your pictures reach the top of Search Engines in image search.
5) Use ALT image text
Search engines cannot read text in images: it is not recommended to write texts in images. If you want to include some text in image, you should also write it in the ALT attribute of the images.
Writing this Search Engine Optimization guide, I recommend you to use the ALT attribute, since Search Engines can read it. Write a brief sentence including your keyword or keyphrase.
Example:
<

img

 

src

="http://www.officenow.me/en/wp-content/uploads/sites/2/OfficeNow-executive-serviced-offices-700x463.jpg" 

height

="463" 

width

="700" 

alt

="OfficeNow, executive serviced offices Italy, business center Italy Milan Malpensa. You can think to your business with no stress. We take care of the rest." />
6) Write descriptive URLs
It is one of the most frequently used SEO technique. Write descriptive URLs and include your keywords or keyphrases! URLs with parameters (with the question mark) may be less search engine friendly. If you sell eBooks, a good URL can be:
http://yourwebsite.com/cheap-ebooks-love-stories
7) Add TITLE and META DESCRIPTION tags to your web-page
Here are two important SEO techniques. Do not forget to set a TITLE to your web page. Do not use a standard title like "Page 1". Write a descriptive title: more than 40 characters and less then 70. The title must contain your keyword or keyphrase. Title attribute is in the header of HTML code of your web page.
Include also a META description, containing your keyword or keyphrase. The length of meta descriptions should not exceed 150 characters and should be more than 120 characters.
<

head

>
  ...


  

<

title

>

datarecorder.eu - Datalogger internal components

<

/title

>
  

<

meta

 

name

="description" 

content

="DAT instruments, datalogger design guide. Signals from sensor to converter, from CPU to memory and to computer. Analog and digital values.">
  ...
  ...
<

/head

>
Title and meta description will be shown in the SERP (Search Engine Results Page):

8) What about META KEYWORDS?
Meta description can be included in the page header. Many SEO experts suggest you to not include meta keywords in your page. Google is ignoring meta keywords. It is your choice: you can add a meta keywords line in your header including 2 – 4 keywords per page. Even if Google is ignoring it, maybe other Search Engines will consider it.
<

head

>
  ...


  <

meta

 

name

="keywords" 

content

="offices for rent milan malpensa, rent offices malpensa">
  ...


<

head

>

9) Write your address in the footer of your website
If you have a shop or a company, another SEO technique consists in writing your address in the footer of your entire website. It is useful both for people (who can find you easily) and for Search Engines.
10) Correct HTML errors
Errors in HTML code can be bad because mistakes reduce the website compatibility with several browsers. Search Engine robots may not be able to index your web pages properly.

A good SEO technique is to verify if your web-page contains errors. Use this tool:
You may not be able to correct all errors, especially if you are using common CMS's like WordPress, Joomla or others. Correct as many errors as possible.
11) Correct broken links
This is a useful advice that should not be missing among your SEO techniques: remove broken links! If a link is not working, website visitors will see a 404 error (page not found). This is frustrating! Search Engines penalize sites with a lot of broken links.
A good SEO technique is to use this tool to find and correct broken links:
http://www.brokenlinkcheck.com/broken-links.php
12) Your website should not seem spammy to search engines
Search Engines can consider just texts. Texts are present in body copy, titles, meta tags, alt tags, etc… How do a Search Engine crawl my website? A good SEO technique is to use this text browser and see all texts and links of your web page:
http://adresults.nl/tools/lynx-viewer/
(Sorry, it is in Dutch language, but it is very simple to use!)
If you see that your text is too spammy (same words or phrases are repeated a lot of times), you should correct it.
You can also see all your web page links: useful if you want to be sure that your CMS (WordPress, Joomla, etc…) plugins does not add unwanted links.
13) Make a Robots.txt file and a sitemap
Robots.txt is a file that prevent the Search Engine Crawler from going to sensitive o useless pages. You can declare your sitemap in Robots.txt file.
User-agent: *
Sitemap: http://www.datinstruments.com/en/sitemap_index.xml
Sitemap: http://www.datinstruments.com/sitemap_index.xml
Disallow: /wp-admin/
Disallow: /wp-includes/
A sitemap contains all your web pages URLs. Create and submit your sitemaps to search engines (Google requires you to create an account to submit a sitemap). If you use a CMS like WordPress, there are plugins that automatically create sitemaps. These are good SEO techniques that can make your entire website search engine friendly.
14) Optimize your web-site and use a fast and reliable hosting service
Nobody likes a slow webpage. If your webpage needs more than 5 seconds to load, a lot of people will hit the back button in their browser or keyboard!
You need to optimize your web site using these best SEO techniques:
Minimize redirects;
Avoid bad requests;
Leverage browser caching;
Minimize image size;
Use compression.
This tool will help you to optimize your web page:
Choose a fast and reliable web hosting service, with:
Unlimited traffic;
High bandwidth;
High server speed;
High uptime guarantee (99.5%);
Website statistics;
technical assistance.
Phase 2: off-page Best SEO techniques
Now, continue reading this Search Engine Optimization guide and let your website fly!
15) Submit your web-site to Search Engines
Create your account in the major Search Engines (Google, Bing, …) and submit your website. There are a lot of free on-line services that can submit a website to many other search engines. You should use these services as well.

16)  Build a link network
There are a lot of web directories. You should submit your web-site to them. I prefer one way backlinks (links towards your web page or web site), without reciprocal URL. If you are submitting a website to increase traffic, you can choose almost every web directory concerning your website's subject.
Search Engines increase the page rank of a website if you have good backlinks. Before requesting a backlink to a website or to a web directory, I suggest you to check:
the website / web directory page rank (there are some plugins for Mozilla Firefox or online services);
view the web directory html source and verify that the backlink has not the rel="nofollow" attribute: this attribute will tell the Search Engine to ignore this target website!
check if the backlink is in a webpage without NOINDEX / NOFOLLOW attribute in the header.
This is NOT GOOD if you find it in the page source of a web directory: do now waster your time submitting a website. This is one of the best SEO techniques.
<

meta

 

name

=

"robots"

 

content

=

"

noindex

">
<

meta

 

name

=

"robots"

 

content

=

"

nofollow

">

<a title="Good web-site!" href="http://your-website.com/" 

rel="nofollow"

>Good website!</a>


If you have verified that all above issues are OK (you have not found nofollow and noindex attributes in the web directory), you can submit your website. Write manually anchor texts and make sure all descriptive texts are different in the web directories. You should not use the same text for all web directories.
The rel="nofollow" attribute may be useful for links that you put inside your web pages, mainly if you do not trust the target website.
Do not pay for links. It is against Search Engines policy: if detected, your web-site will be penalized.

17) Write into blogs
Among your SEO techniques, be sure to write about your websites into blogs. Better if you can add your website in the signature or in the text. Do not write spammy comments: you should write something interesting for the blog users. As specified in this Search Engine Optimization guide, you should check if comments have the "nofollow" attribute. To increase your website page-rank it is better if backlinks have not the "nofollow" attribute.
Phase 3: wait actively
New domains start with a low page rank. It is difficult to have good performance in a little time. You are about at the end of this Search Engine Optimization guide.
18) Work constantly
You need to work constantly. It is a good SEO technique. Increase your websites content and continue optimizing them, day by day, month by month. Submit website to directories and write into blogs every day (or every week, if you have another job waiting for you!). You may need to work on your web-sites for months.
If you do not want to wait… you should activate pay per click campaigns (like Google Adwords). But pay attention: even if the daily sum you decide to invest is small, consider that there are 365 days per year! Consider that pay per click does not affect organic search (you however need all SEO techniques here described).

19) Periodically check your website statistics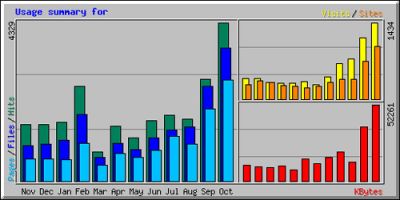 Your hosting service should provide detailed statistics. In a beginning website analysis, important parameters to consider are:
SITES: it is the number of unique IP addresses / hostnames that made requests to the server. It is useful to see if you have many different visitors.
VISITS: it is the number of visits you have received to your web site pages.
PAGES: it is the number of your web site pages that have been visited.
You can combine these 3 parameters to understand:
Pages/Visits: how many pages of your website does a visitor read in a single visit;
Visits/Sites: how many visits you receive from a single user;
Pages/Sites: how many pages of your website does a single visitor read.
You should however improve your SEO techniques by analyzing all other statistic parameters.
OK. You have successfully read this Search Engine Optimization guide. I hope you have found it useful and it can help your website increase targeted visitors. If you have appreciated these SEO techniques, you can share them with your friends.

Ti piace questa pagina? Condividila: