I programmed this Editor Multitask just for fun. It was not a real necessity, but I often was writing programs like editors or file managers, just to learn useful commands and to understand how the Computer works.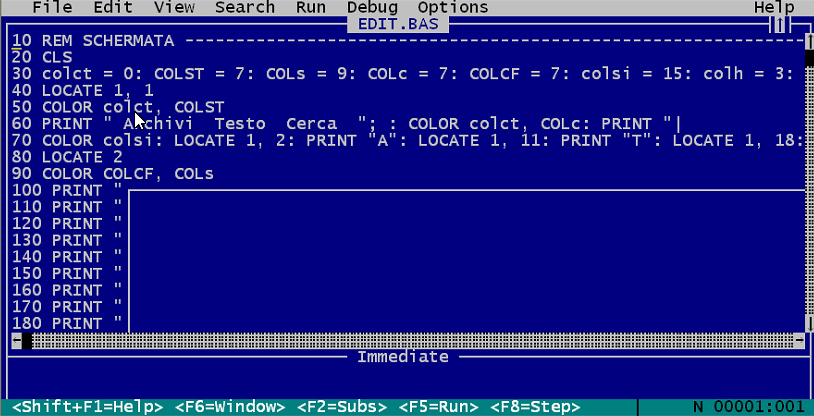 Programming language: Microsoft QuickBASIC.
Project started on: December, 1992. Status: just for personal use.

Ti piace questa pagina? Condividila: