Control Casa and Control Manager are home automation and building automation systems, to provide high quality full automation and remote control.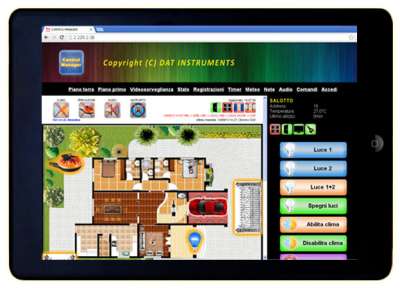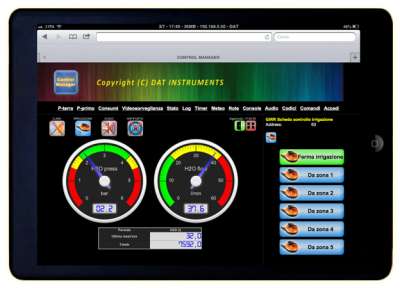 Home automation, plant schematic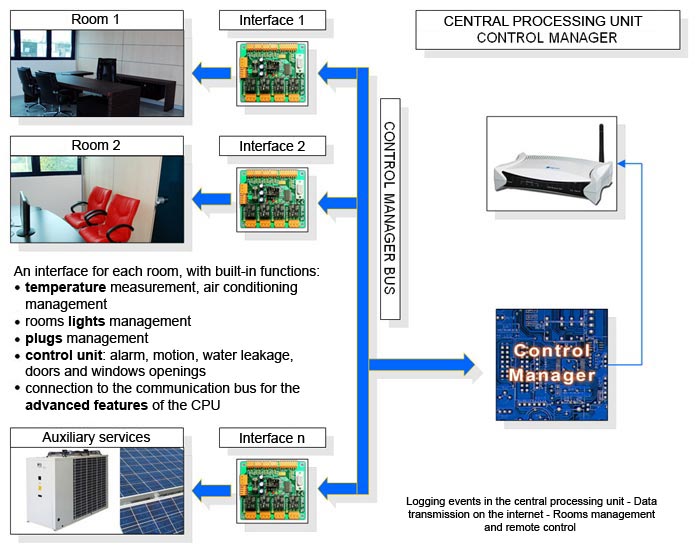 The home automation system is composed of:
central processing unit that shares data with all zone units to determine desired events and conditions, controlled remotely via Internet connection;
complete software installed in the central processing unit;
BUS communication system providing transfer of information between CPU and rooms;
a zone unit for each room or zone to be controlled;
power supply unit with UPS to ensure continued system functionality even if main power is lost or disrupted.
Home automation, functions
The home automation system is provided with following capabilities:
advanced anti-theft security;
automatic system check;
water drops, gas leaks and system alarms;
lights control and dimmering;
plugs and load control;
energy metering sensors, cost control and energy saving;
audio system;
television control;
ambient fragrance system;
bathroom and kitchen advanced control;
remote system customization and assistance;
heating and cooling system control;
gates, doors and windows control;
shades and curtains control;
watering system for garden and terrace;
connection to online weather forecast;
timer and event programming.
Control Casa and Control Manager, the project
Electronic boards, design of schematic and printed circuit layout with following specifications:
central microprocessor;
power supply stage;
RS485 bus port, UART;
analog inputs;
digital inputs for buttons and sensors;
output relays (NO and NC contacts);
status LEDs.
Programming languages: Assembler, VB, HTML, Javascript.

For further info: http://www.controlmanager.it/
Project started on: July, 2011. Status: in production.

Ti piace questa pagina? Condividila: