I bought on eBay some spare RAM memories for the Commodore 64 (biscuit version), from China, at low cost. Will they have worked? Do you have to pay attention to buying RAMs from China? Here are the results of the Commodore 64 RAM test!

Before installing RAM memories on a Commodore 64 that I am repairing, I prefer to try them on a card from another Commodore 64, which is known to work.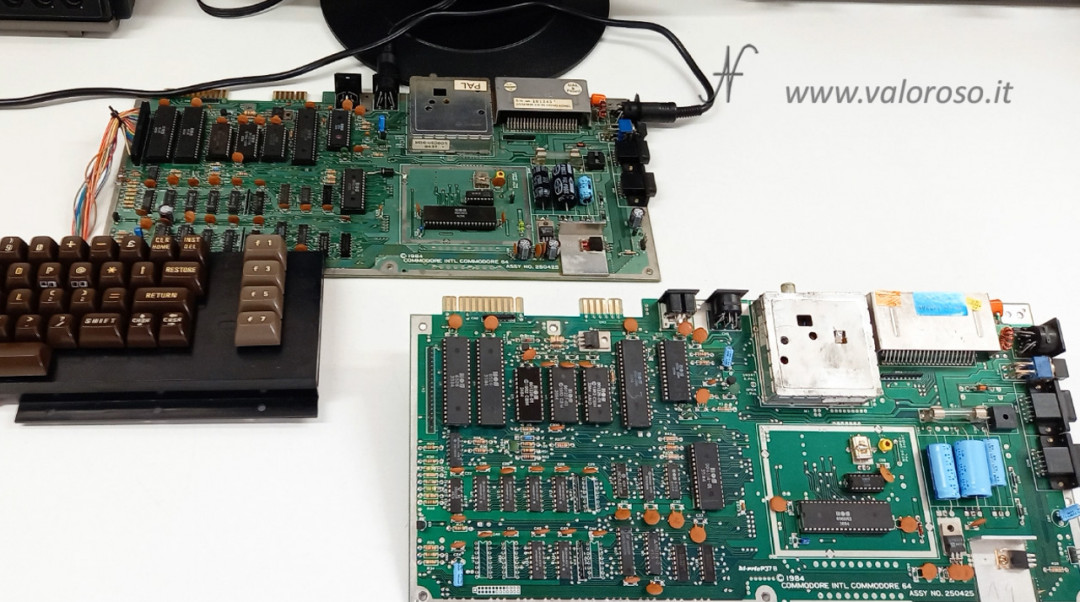 On a Commodore 64 motherboard, which is sure to work, I have already mounted two sockets. In a simple way I can carry out the RAM test of the Commodore 64, without the need for a soldering iron.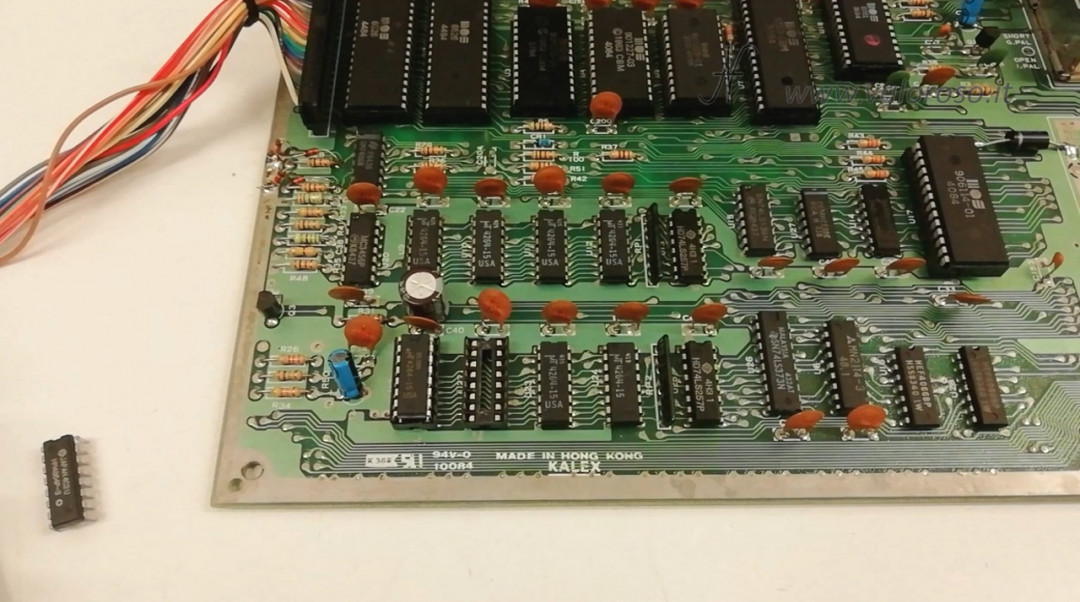 A first check of the functioning of the RAM already occurs if the Commodore turns on, but it is possible to test the memories in a more precise way.
To run the Commodore 64 RAM test, you can use a diagnostic test set, such as the 586220. Instead of using the test cartridge, I want to test the RAMs using the Kung Fu Flash.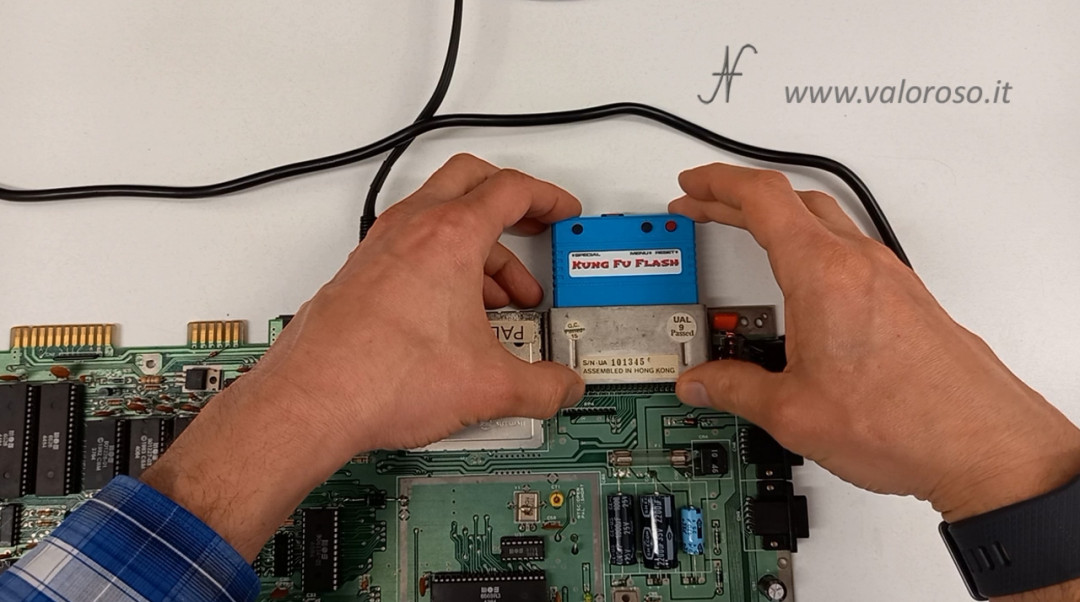 The Kung Fu Flash connects to the Commodore 64 mainboard expansion port. At the bottom of this page I have attached the diagnostic test 586220 in CRT format, which can be loaded with the Kung Fu Flash.

In this way, the Kung Fu Flash behaves just like the diagnostic interface of the Commodore 64!
In addition to the RAM of the experiment, the MT4264-15, in the Commodore 64 it is possible to install and test RAM types 4164-2, MT4264-20, HM4864P-2 and M3764-15RS.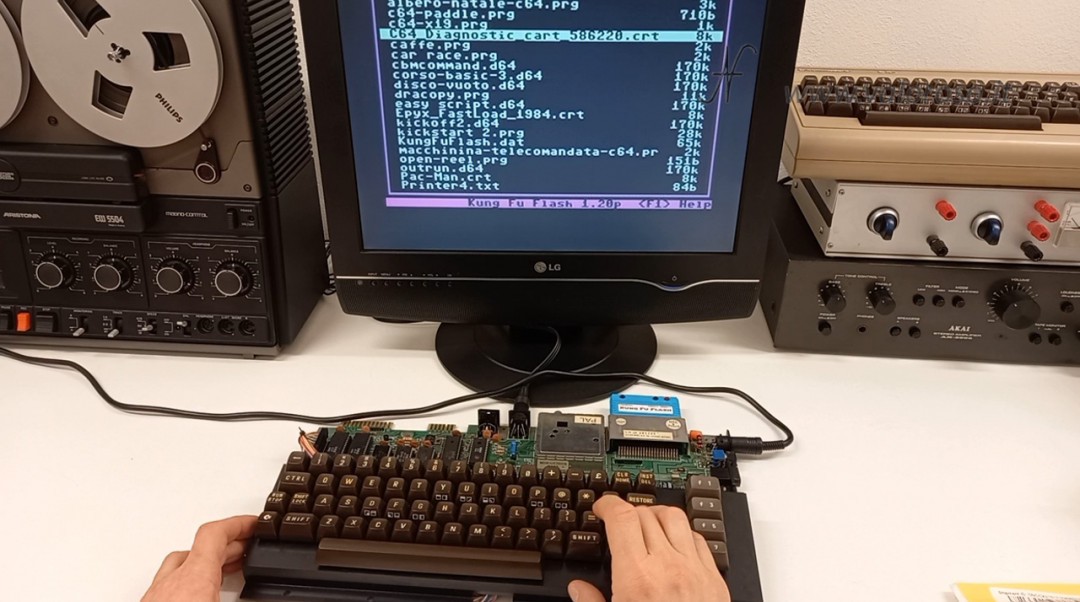 With the computer off, it is possible to install the first two memories, in place of those already present on the motherboard. When the computer is turned on, the interface starts performing various tests, including the RAM test. Then, I replace one RAM at a time with others to try.
With most memory, the Commodore 64's RAM test completed without errors.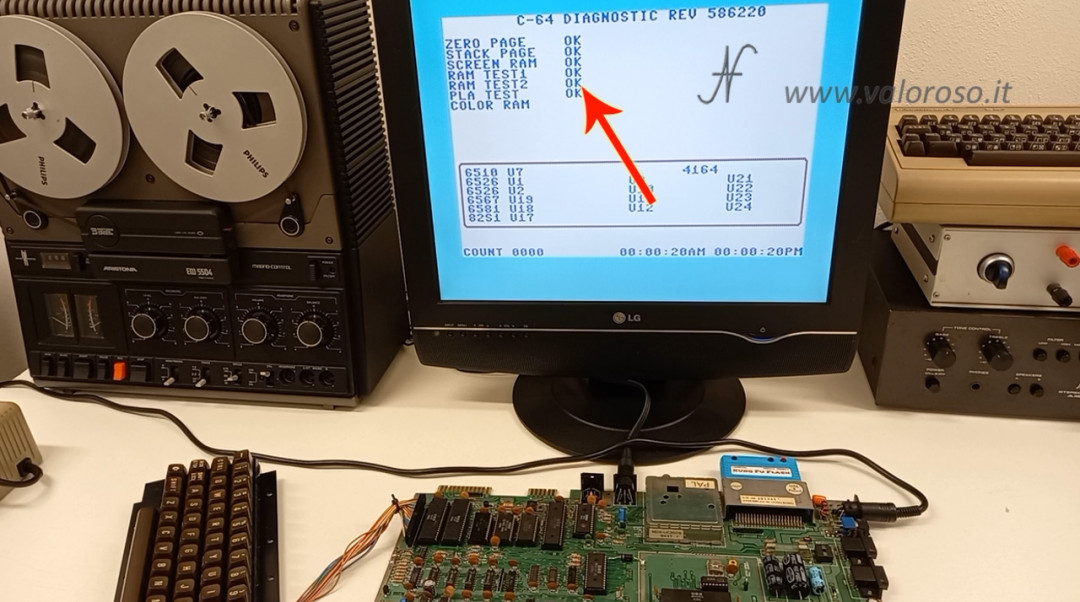 Unfortunately, one of the RAMs did not work. The Commodore 64 RAM test showed strange characters on the monitor.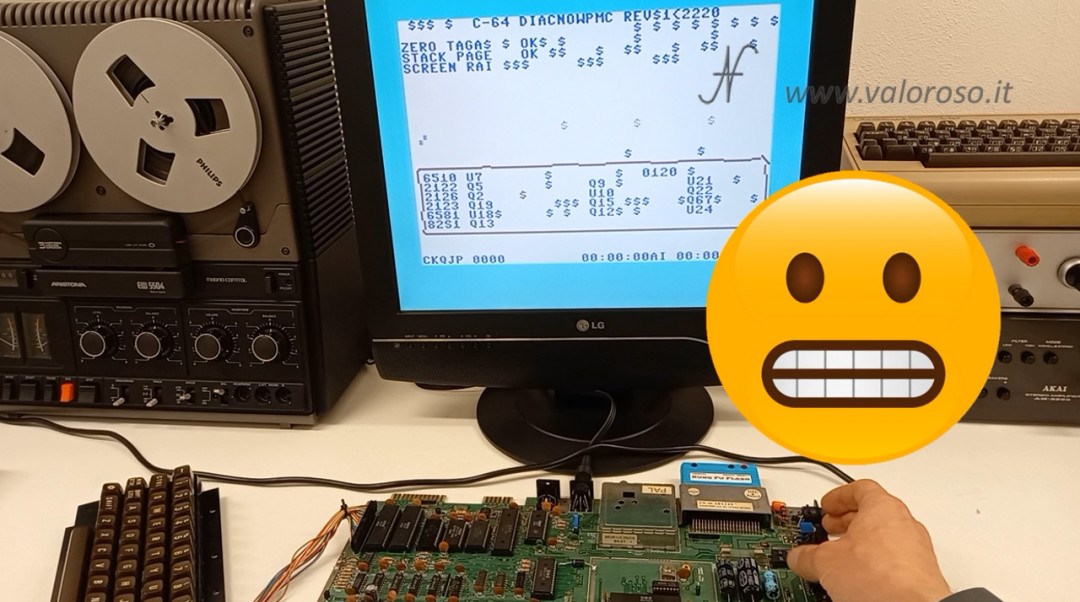 Of ten RAMs purchased, only one was found to be defective. The RAMs bought from China are quite reliable, but you have to check them first one by one.
If I had installed the faulty RAM on the failed computer, I would have found it more difficult to fix the problem. Seeing further defects, I would have thought I would have to replace other RAM, or other chips.
Instead, the new chip was just as bad as the old one already on the motherboard.
Diagnostic interface rev. 586220
As promised, here is the CRT file to be loaded with the Kung Fu Flash to emulate the diagnostic interface rev. 586220.
The file is in ZIP format. It must be unpacked and copied inside the Kung Fu Flash MicroSD.

Commodore 64 diagnostic interface 586220 CRT
Other diagnostic tests, games and utilities can be found in this link.

Do you like this page? Share it: