I bought an SD2IEC disk drive emulator, which I use for both the Commodore 16 and the other Commodors I own. With the emulator, I also purchased a microSD containing over 3GB of programs, video games and utilities.

I described the operation of the emulator, of the FastLoad and I did other experiments with the Commodore 64 in this article.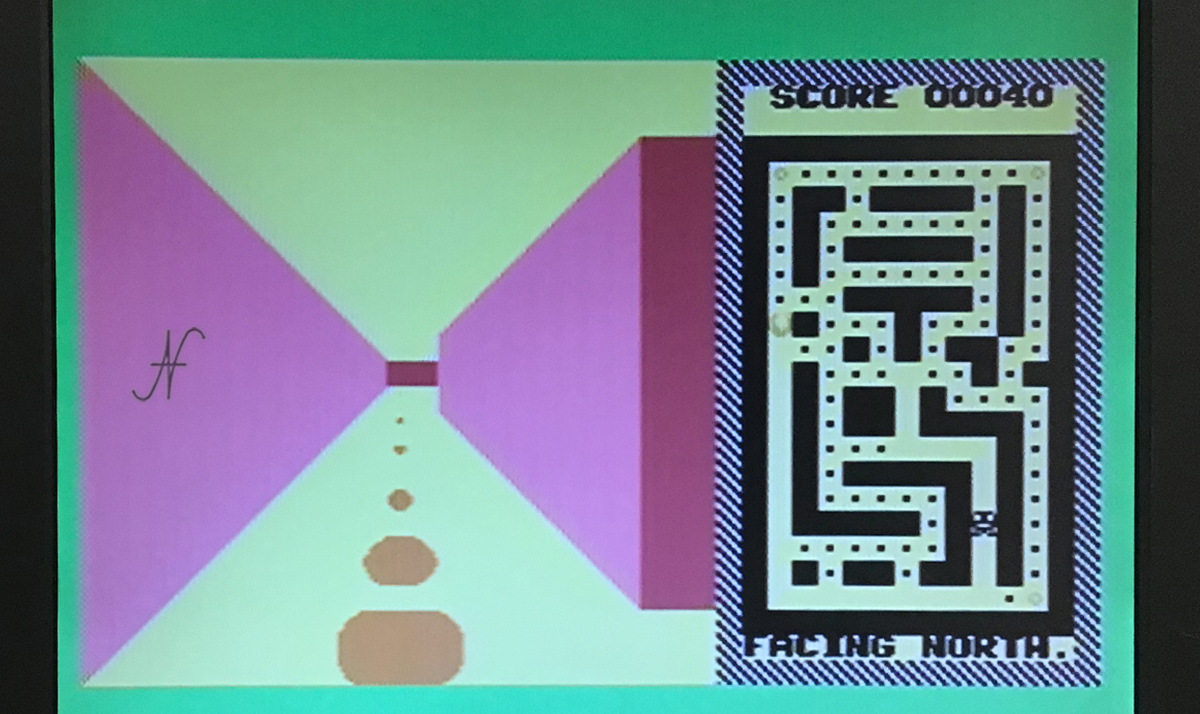 Connecting the emulator to the Commodore 16
The disk drive emulator for Commodore 16 I purchased on eBay connects to the computer via two connectors:
the IEC serial port;
the connector for the 1531 datassette, using an adapter
The Commodore 16 datassette port is different from that of the Commodore 64, so I had to use a specific cable to fit the two connectors.
The data passes only through the IEC serial port, while the datassette connector is used to power the 1541 SD2IEC disk drive emulator.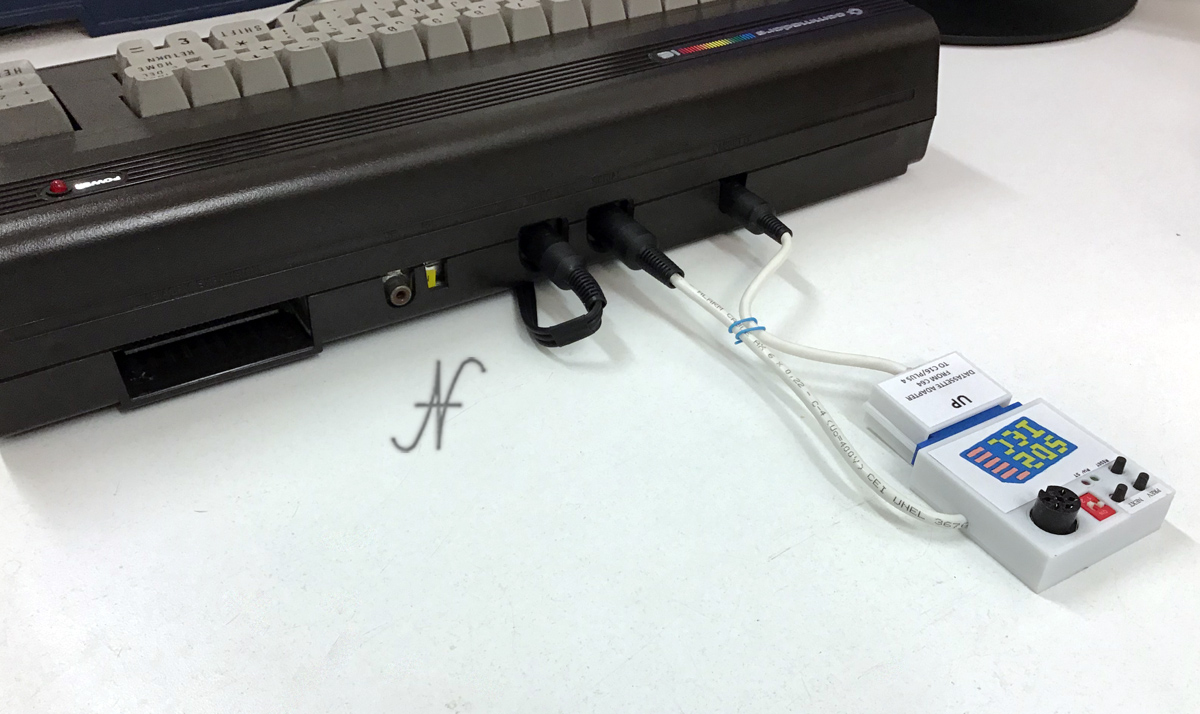 In addition to the two connectors described above, the emulator is also equipped with a third connector, an IEC serial port to connect a 1541 floppy disk drive. This connector can be useful for copying old files already on the floppy disk to microSD or vice versa.

It is possible to set, by means of a dip switch, the address of the emulator, which in my case I have set to 9. In fact, I have a floppy disk drive 1541, whose address is set to 8. Having two different addresses, the two peripherals can be used at the same time.
Test the emulator
As I expected, the emulator immediately worked correctly. The SD2IEC emulator was provided with a microSD card, containing over 3GB of files, including games, applications and utilities for:
Commodore VIC-20;
Commodore 64;
Commodore 16, Plus/4;
Commodore 128.
To load the browser file, useful for navigating through the microSD folders, you need to type the following commands:
LOAD "FB",9
RUN

After starting the file browser, you can then consult the list of files contained in the various folders of the microSD.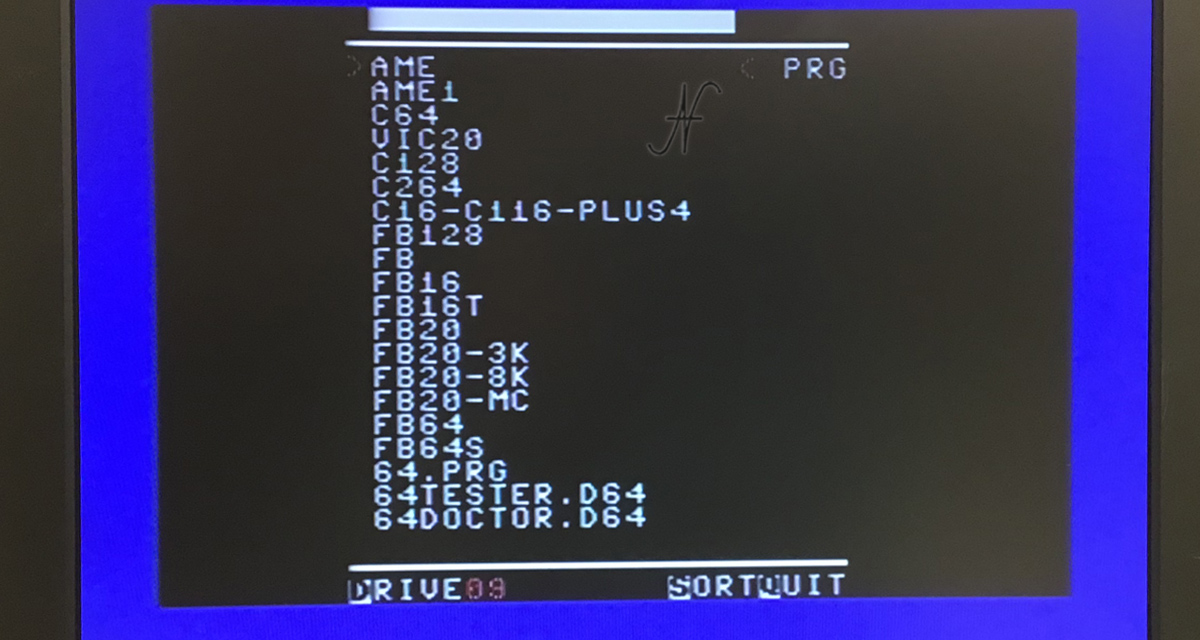 It is also possible to use a PC to insert new .PRG, .D64 and .D81 files into the microSD, to then load them and use them with the Commodore 16.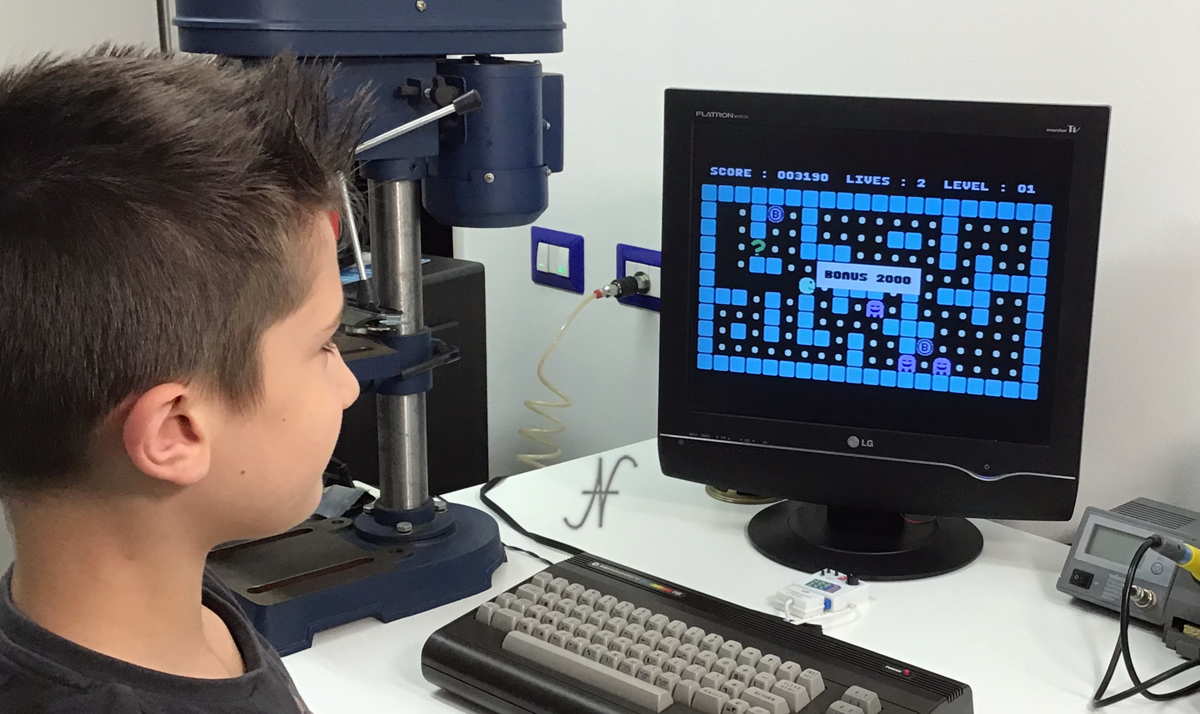 Do you like this page? Share it: